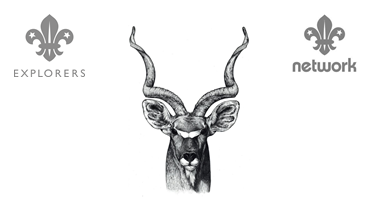 Kudu 2020
This years Kudu competition has been set back by storm Desmond and Covid 19 but that won't stop us!
Teams of up to 6 people from the Explorer Scout section or Network Scout section can compete by completing challenges as a team.
From photo tasks to creative carving, physical challenges to crazy contraptions there's lots of fun to be had.
All of the challenges will be able to be completed face-to-face, socially distanced, on a hike, via Zoom or working together as a team via Social Media. This will allow for any local lockdowns which might occur.
The winers will be the team who have the most overall points. To gain the most points, your team should complete as many of the challenges as you can.
To sign up and to see all the information visit the Kudu Site